Citrus Burrata Salad
Creamy buratta and tangy citrus, you're going to love this recipe. Not only is this salad a feast for the eyes it's a feast for the tastebuds. It's amazing how simple seasonings of salt, pepper and a drizzle of olive oil create a beautiful flavor combination with citrus and buratta. This recipe was featured in the February/March issue of Inside New Orleans Magazine.
Citrus Burrata Salad
Servings: 6
16 ounces fresh mozzarella
1 blood orange
1 navel orange
1 satsuma mandarin
Maldon flaky salt
fresh cracked pepper
extra virgin olive oil
basil leaves
1. Tear mozzarella into medium pieces and arrange on a platter.
2. Cut ends off of each orange. Using a paring knife, work around the orange removing peel and white pith. Slice the trimmed oranges, discarding any seeds. Tuck the slices around the cheese.
3. Season with salt and pepper, drizzle with olive oil and garnish with basil. Serve chilled.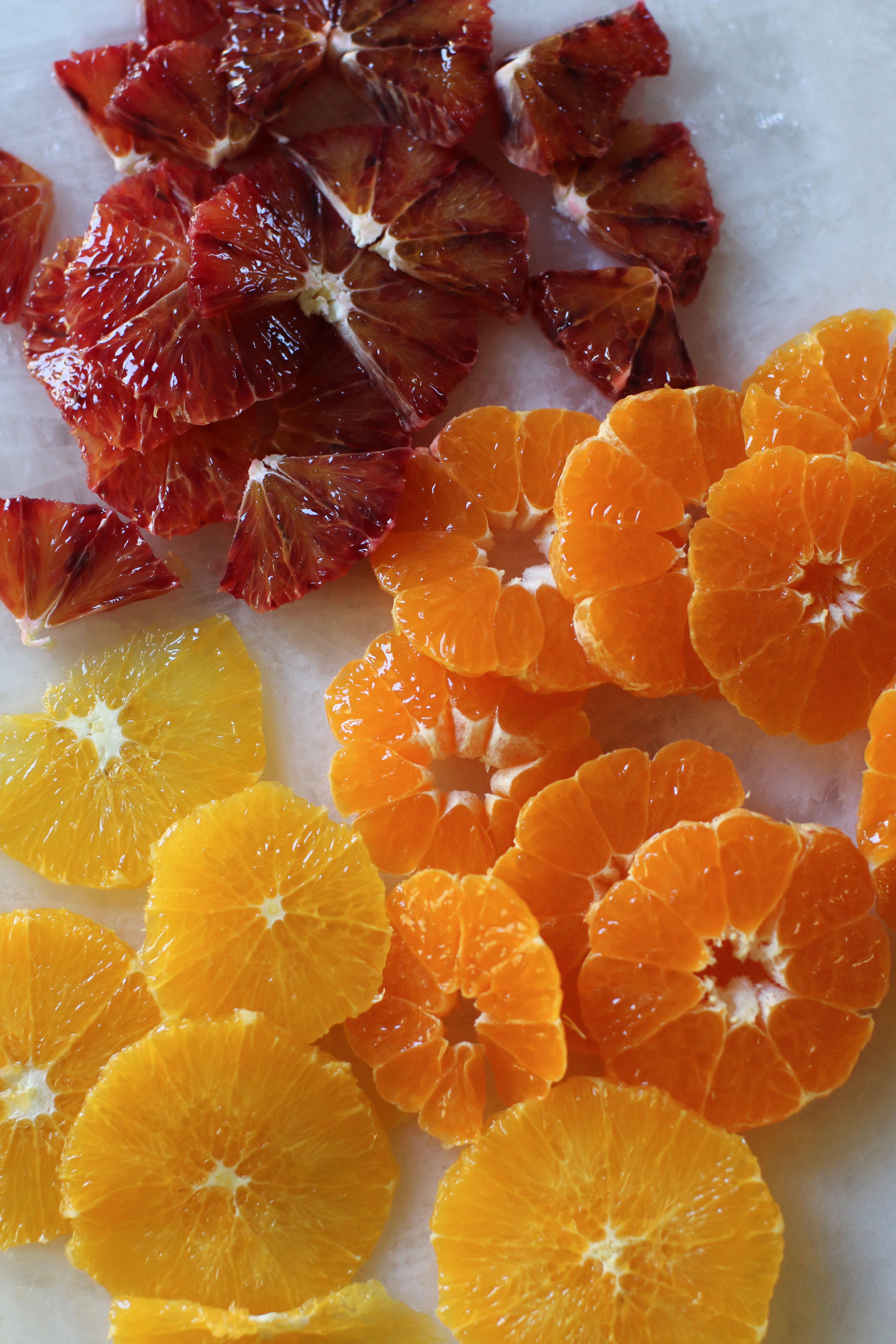 Do you have extra citrus on hand? Try the following juicy citrus recipes.